Top 10 Hip-Hop/Rap Albums of the Year So Far.
Although we can agree 2020 has been an abysmal year, it's given us some good music to listen to while quarantining. We've seen Lil Baby blossom into a superstar, Lil Uzi Vert made a comeback, and Nav dropped an album full of bangers. Just over halfway through 2020, let's take a look at the top 10 hip-hop/rap albums of the year.
10. Tory Lanez — The New Toronto 3
Up until the news last week that Tory Lanez is a suspect in the shooting of Megan Thee Stallion, Lanez was having a superstar year. After dropping The New Toronto 3, the Canadian rapper also hopped on Jack Harlow's "What's Poppin Remix" and had without question the hottest verse on it. Tory Lanez has quietly become one of the hottest rappers in the game.
9. Don Toliver — Heaven Or Hell
Don Toliver's "Heaven Or Hell" is a no skip album. "Heaven Or Hell" features the hit track "After Party", and also includes features from Travis Scott, Quavo, Sheck Wes, among others. At only 26 years of age and this being only his second album, Don Toliver is sure to be a big name in the rap game for years to come.
8. Gunna — Wunna
After Gunna's hit album "Drip or Drown 2", fans patiently awaited his next album. Gunna's seventh album, "Wunna", didn't disappoint. Wunna, standing for "Wealthy Unapologetic N***a Naturally Authentic", features hit tracks "Dollaz On My Head", "Skybox", and "Nasty Girl / On Camera". The album also includes one of the coolest music videos of the year on "Rockstar Bikers & Chains". A deluxe version of the album, confirmed to have eight songs on it, is rumoured to be dropping soon.
7. Nav — Good Intentions / Brown Boy 2 (Good Intentions Deluxe)
Despite all the slander NAV receives, the Canadian rapper continues to draw in big name features, drop hit tracks, and run up impressive numbers. Good Intentions was no exception. With features from people like Don Toliver, Pop Smoke, Gunna, and Lil Uzi Vert, and hit tracks such as "No Debate", "Turks", and "Status", Good Intentions and Good Intentions Deluxe, are both must listens.
6. Drake — Dark Lane Demo Tapes
When Drake unexpectedly dropped his eleventh album "Dark Lane Demo Tapes", it, as per usual, topped the charts. Dark Lane Demo Tapes features his hit track Toosie Slide, and also features tracks featuring Future, Young Thug, and Chris Brown. Drake is set to drop another album next month, which will likely be the No. 1 album when the year is over.
5. Polo G — The Goat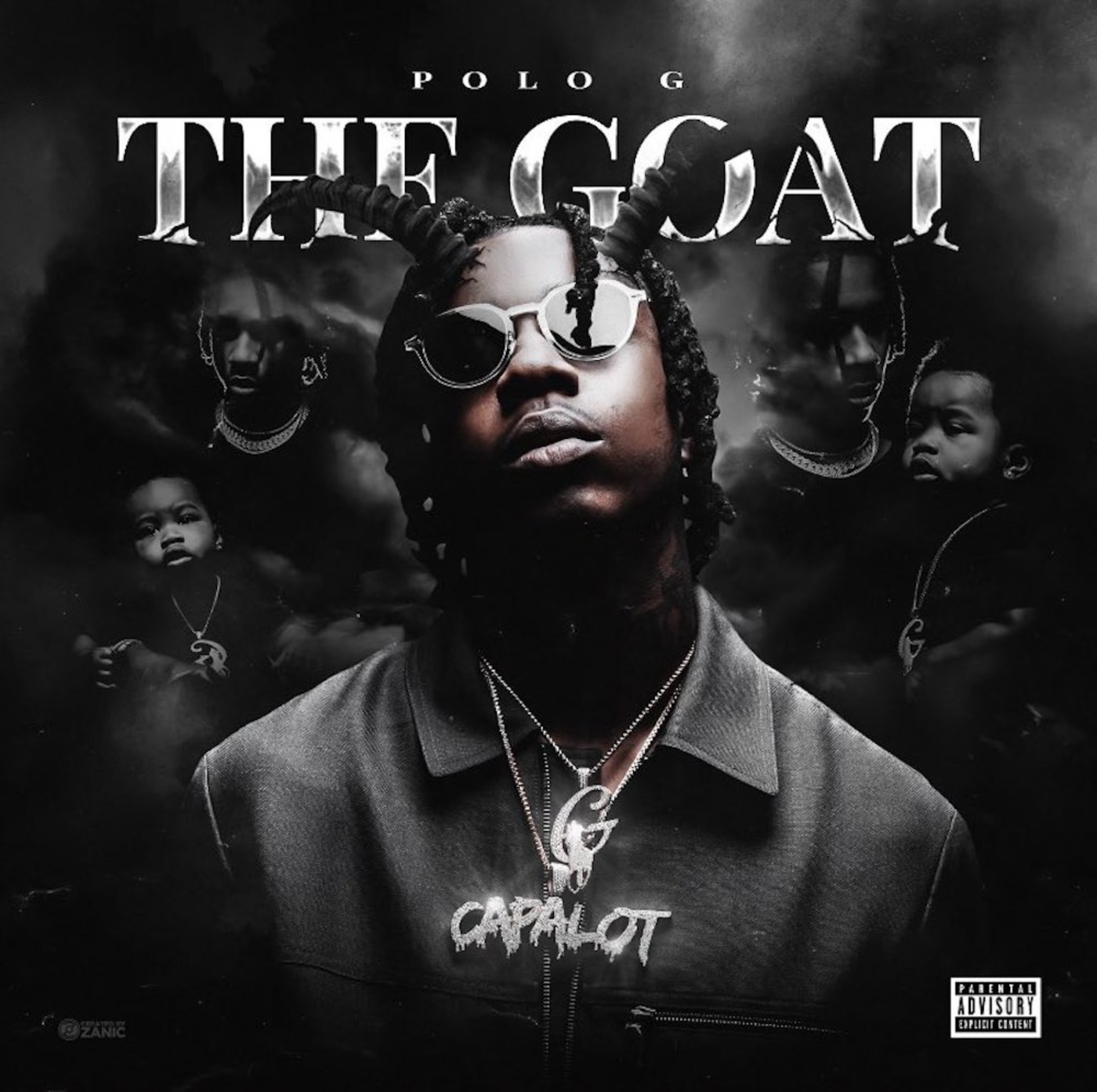 Polo G's highly anticipated second album "The Goat" did not disappoint. His rise to rap superstar has been quick and impressive. At only 21 years of age, Polo G is sure to be a star in the rap game for years to come.
4. Pop Smoke — Shoot For The Stars, Aim For The Moon
After home intruders tragically shot and killed him in a home invasion in February, Pop Smoke's music took off. Although it's sad it took him to die to gain recognition among rap fans, Pop Smoke's posthumous album topped the charts. A deluxe version of the album came out a few days ago and is expected to be Top 3 on the charts.
3. Juice Wrld — Legends Never Die
Another posthumous album, Juice Wrld's "Legends Never Die" was a masterpiece. Tragically passing away last December by an overdose, fans eagerly awaited to hear Juice Wrld's final album. Releasing July 10th, the album debuted at #1 in US album sales and sold 508K first week copies – the biggest debut of 2020.
2. Lil Uzi Vert — Eternal Atake / LUV vs. The World 2 (Eternal Atake Deluxe)
Just over two years ago, Lil Uzi Vert tweeted two words; Eternal Atake. The wait had begun. Sitting at the top of the rap game, anytime Lil Uzi Vert drops music, everyone listens – Eternal Atake and Eternal Atake Deluxe were no exceptions. EA debuted atop the US Billboard 200 and both albums are amongst the highest streamed albums of the year.
1. Lil Baby — My Turn / My Turn Deluxe
2020 has been the year of Lil Baby. First, he dropped My Turn. Then, he dropped a deluxe version of My Turn which includes the hit song "We Paid". Then, he dropped the potential song of the year in "The Bigger Picture". The song combats racism, talks about police brutality, and also mentions Covid-19. My Turn / My Turn Deluxe is the No. 1 album of 2020 halfway through the year.
---
Everyone has their own opinions on music. These were just ours on the top 10 hip-hop/rap albums of the year. Leave your thoughts in the comments below!